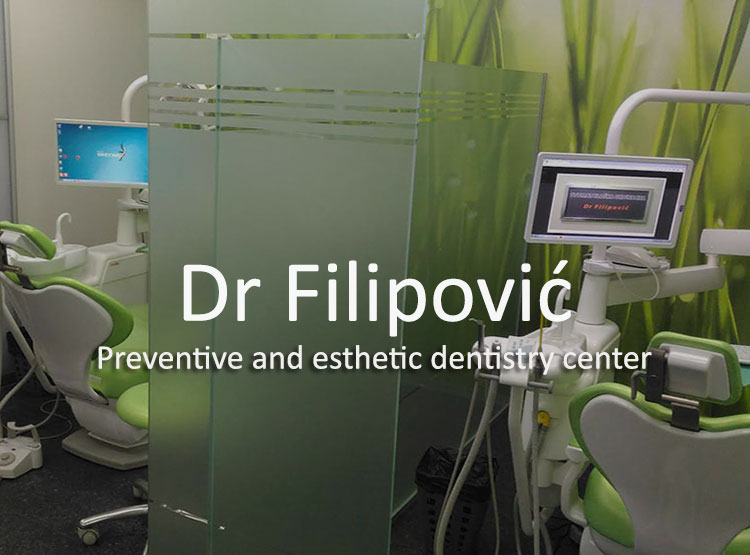 • Dental office with X-ray diagnostics •
In this modernly equipped office dental procedures are done professionally, completely painlessly, quickly and efficiently according to latest dental methods with cutting edge materials.
Dr Filipović
Preventive and esthetic dentistry
Of all cures, a smile is definitely the best cure for your inner life...

Do you need a good dentist ??!!

Always kind and smiling staff of dental office "Dr Filipović" will provide you with all kinds of dental services at reasonable prices. After having your procedures done you will wish to show your sparkling smile to everyone!

Experience, enhusiasm, commitment and conscientiousness of our dentists will guarantee the quality of our service. In a friendly atmosphere of our office you will feel fine and relaxed and you will quickly solve your dental problems.

Don't worry! We worry for you! All you have to do is comfortably sit in our chair and think of something nice while your dental problems disapear.

All our dental examinations are free. By having regular check-ups you keep your dental health under control and reduce the need for interventions. Make an appointment today!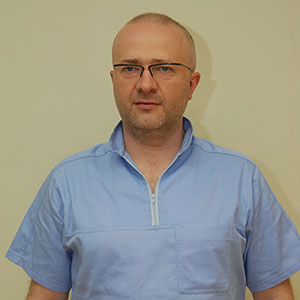 Dr Saša Filipović
The owner He was born in Šabac in 1971. He finished elementary and secondary school, Department - Dental technician. He graduated from University of Belgrade, the Faculty of Dental Medicine in June 1998. He has taken part in numerous lectures and working courses in country and abroad. He has published several works among which a work presented on World Congress in Dentistry in Mainz, Germany in 2000 and in a presentation in Vienna in 2006. He is a member of SSO (Swiss Dental Association) as well as the Chamber of Dentists of Serbia. He was a Secretary of the Serbian Medical Association, branch office Šabac for 7 years and he has been a full member since his graduation. His area of interest is oral surgery, prosthetics, anti-aging (cosmetic surgery). He speaks English and Russian language.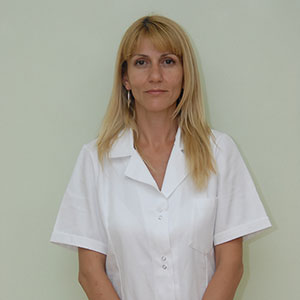 Dr Emilija Filipović
Born in Belgrade in 1974. year. Elementary, middle and high school ended in Sabac. She graduated from the Faculty of Dentistry in Belgrade in 1999. year. At the University of Belgrade 2008th years has specialized in children's preventive dentistry. Participant of numerous lectures and work courses in pediatric dentistry. She speaks English language.

Services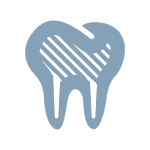 Dental disease
Periodontal disease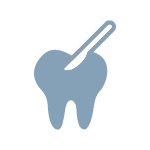 Oral surgery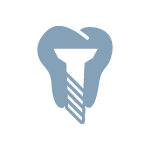 Implantology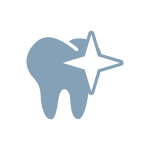 Children dentistry
Orthodontics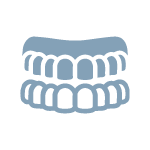 Esthetic dentistry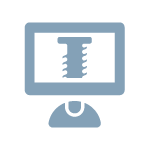 Dental X-rays


Telephone : +381 15 353 400

E-mail : ordinacija@drfilipovic.com

Position on map : Dr Filipović

COMPLETE THERAPY • Quality at frst position